Trentbarton
Phone Number: 01773 712 265
Address: Mansfield Road, Heanor, DE75 7BG
Website: https://www.trentbarton.co.uk/
our buses
We believe that our buses are more than just a number. Each trentbarton bus service has its own unique look, with individual branding and design. We even give our buses names, to reflect their key features and make our services more recognisable for customers. indigo is widely known as one of our most famous brands, and with its deep purple branding, leather seats, air con and a designer interior, running 24 hours a day, is our rock star of a bus – perfect for late nights out in Nottingham and Derby, as well as for whisking you to and from work or the shops in style. But many of our other buses boast similar features, and more, as we continue to improve the product for our customers.

our people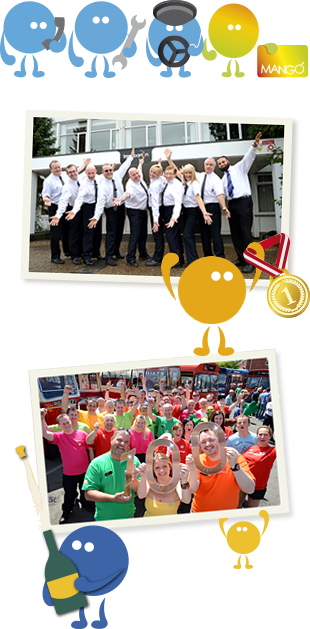 It's not all about the buses at trentbarton. We believe, like any good company should, that people are our most valuable asset. From those behind the scenes, to the drivers who interact with our customers every day, every single member of the trentbarton team is working towards a common goal – to ensure that you get really good service.
Forget grumpy drivers – we believe that our drivers are the best in the business, and regularly scoop the best accolades available, including Top National Driver, at the UK Bus Awards. In addition to our drivers, team leaders and service managers, you'll also find extra people dotted around trentbarton land to ensure you get a fantastic travel experience, from people regulating our buses to keep them on time to our valet crew keeping buses free from litter during the day.
As one of the biggest employers in Derbyshire and Nottinghamshire trentbarton is proud to be a local company staffed by local people. We're also independently owned, meaning that every decision we make is made by those with an interest in the well-being of the local community and the efficiency of the local transport system. Market research is central to everything we do, meaning that you, our customer, are firmly in the driving seat when it comes to deciding how your really good bus service is developed and run, and we carry out numerous surveys each year to stay informed of what you expect, want and need from us.
Still, we're not content with simply being run by locals. trentbarton puts itself in the middle of the community, getting involved in local events and even organising our own trentbarton roadshows for everyone to enjoy! We're also dedicated to supporting the charities that are important to trentbarton land customers, including hard working, local good causes such as the Help for Heroes, Lewis Mighty Fund and Rainbows Children's Hospice. There's nothing we won't do to raise cash for a worthy cause, including dressing up as superheroes, battling it out in a team bus pull and even getting our pinnies on for a bake sale! Because, as brilliant as ours might be, there are sometimes more important things in life than buses.
our ideas
We're full of big ideas at trentbarton, and one of our boldest is our no-quibble money back guarantee on all fares. We're still the only transport provider to offer this across the whole of Europe, and our bottom line is that if you're not happy, for any reason, you get your money back. That's how confident we are in the service that we provide. We also offer an easy access guarantee, with accessible, comfortable and stylish buses for everyone to use.

Of course, as time has marched on and technology has developed, our ideas have become more high-tech. You will now find Wi-Fi on a number of routes, making those journeys fly by even quicker.
We also like to keep our customers in the loop with trentbarton live bus tracking, our presence on social media (we love a good natter), on the bus or in the bus station, which is crammed full of great features, freebies and money-off deals, especially for you!

the future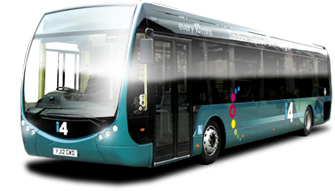 We've come a long way in the last 100 years, but we don't plan on stopping any time soon. At trentbarton we're constantly looking for ways to make your experience easier and more enjoyable. Many of our buses have had recent makeovers, but we still have some left to wave our magic wand over for a super stylish ride. We hope to roll out bigger and better features on more routes – so we keep ahead of your expectations and the demands of modern life.

While our gadget guys love using the latest technology to keep our buses at the cutting edge, we never forget that people are what we're all about. From our award-winning drivers to the lovely bunch of people that use trentbarton buses, whether every day or every now and again (pssst, that's you!).

Please do keep us on our toes by letting us know what you like, and what you don't like, about your trentbarton bus experience – we're always available to chat on trentbarton live, on the phone or in the bus stations, and we love to know what our customers think.

After all, you're the force that keeps driving us forward and motivating us to continue to evolve into a better bus company – your really good bus company… that's trentbarton.