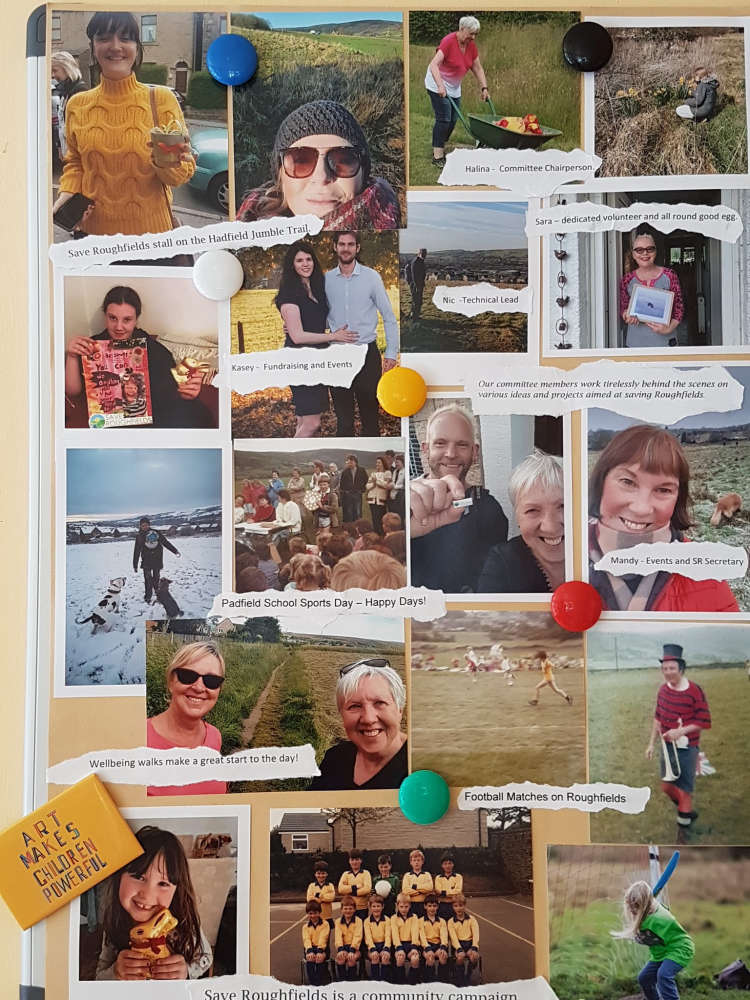 Image Sourced: Glossop Chronicle
The exhibition was called, 'The Faces of Roughfields'
It was held in Hadfield in an attempt to preserve an area of beloved greenery between Hadfield and Padfield, which has been earmarked for housing.
A Facebook community group called, 'Save Roughfields' is run by Halina Billingham. She has been taking to social media to express the importance of the land on the community's mental and physical health.
She said: "The exhibition came about because we wanted to show how important the area actually is to local people. It's also full of wildlife and plants – those things don't have a voice, so we wanted to demonstrate how all our lives are intertwined."
The event took place on the May Bank Holiday weekend at The Craft Barn in Hadfield.
Halina added: "It was busy the entire weekend and we also were able to tell people who aren't on social media about our campaign. Quite a few people got emotional about how many people had taken part and had their photo taken."
Julia Norton, manager of The Craft Barn, hosted the exhibition.
Julia said: "The Craft Barn was set up eight years ago to be a hub of creativity in Hadfield, to respond to the needs of a village that it is very much in the heart of.
"When I was approached by the Save Roughfields campaign coordinator, Halina, in September last year regarding the possibility of hosting a photography exhibition the idea of a community venue supporting a community cause absolutely made sense."
Julia added: "Embracing what the people of Hadfield want and need to improve their wellbeing. Whether that is through creative arts or enabling them to benefit from, and appreciate, our green spaces.
"In the end, the exhibition was a fantastic success. The Barn was filled with over 60 wonderful photographs of local residents enjoying Roughfields and lots of people visited to find out more about how valuable the space is and how they can support the campaign to preserve it."