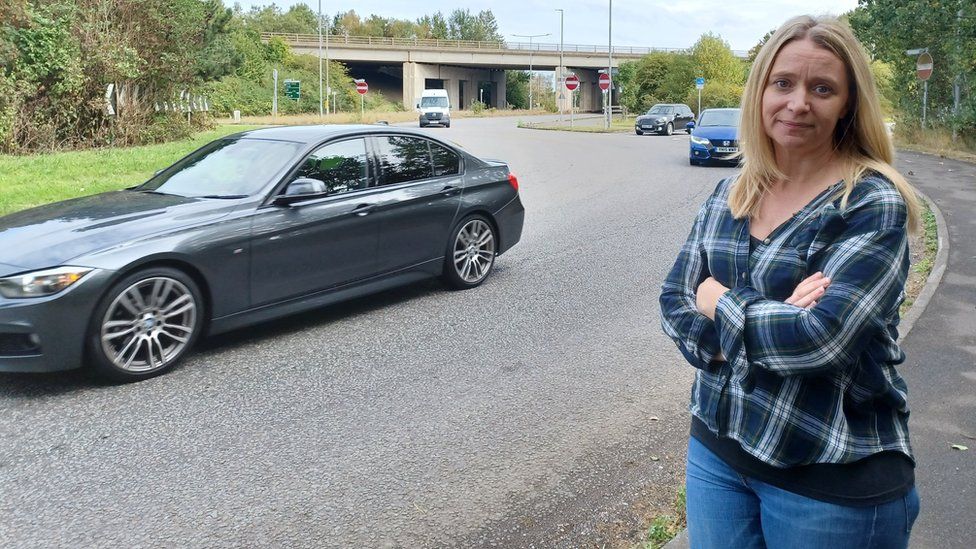 The council will provide buses between a village and a secondary school as parents were concerned about the safety of the route
The 1.7mile (2.7km) walk between Hilton and John Port Spencer Academy in Etwall, Derbyshire involves two slip roads and a roundabout for children to walk along.
Local parent Emma Watson led the campaign and requested for the route to be reassessed by county councils and highway officials.
The campaign has managed to be heard by the council and as a result have agreed to provide buses for the hundreds of pupils aged 11-18 having to make the route.
The amount of pupils walking this dangerous route has increased with the development of new housing in the village.
The Local Democracy Reporting Service have said that the roads are almost all unlit and have very little protection such as barriers or traffic lights.
The review panel determined that the route was "not unsafe with care and diligence" but this has now been over-turned by Alex Dale, the county council's cabinet member for education, who declared it officially "hazardous" for the safety of schoolchildren.
Since this, any students who, using an alternate to the A50 route, have to make a journey of 3 miles or longer will be eligible for travel assistance.
Emma Watson has expressed her gratitude for being listened to.
"I am so grateful Alex Dale has used common sense and overturned the panel's decision on Hilton's hazardous route to school," she said.
"The support from the community shows that people can be heard when it really matters, but it should not take so long or be so hard to do."
A spokesperson for Derbyshire County Council said: "The direct outcome of this decision is that buses will be provided to enable pupils to get to John Port Spencer Academy safely.
"However, beyond the immediate solution of providing buses we want to see safety improvements for pedestrians crossing the slip roads so the route can be reassessed and buses are no longer required."
National Highways safety engineering team leader, Greg Payne said: "Safety is always our top priority and we understand the concerns of those crossing at this location.
"We have already carried out maintenance work in the area including vegetation clearance to make sure visibility is clear for drivers and to ensure road markings are in good condition.
"We continue to work closely with Derbyshire County Council to monitor the location."