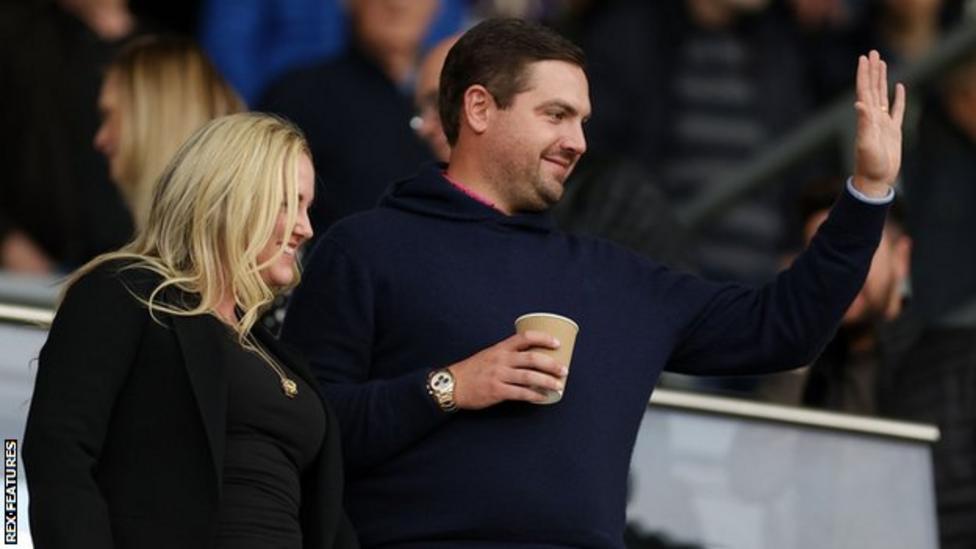 Image Sourced: BBC Derbyshire
At an EFL meeting this Thursday, US businessman Chris Kirchner is hoping to be cleared to take over Derby County
Chris Kirchner has been confirmed to be the preferred bidder to take Derby County as set by administrators Quantuma.
Manager for the club, Wayne Rooney, believes that the takeover should happen within the next ten days.
Kirchner has flown to England specifically for the meeting with the English Football League where he expects to be given approval.
He posted on Twitter: "All approved except for the purchase agreement and the membership agreement (for the league membership of the club that I'll assume) which will be done Thursday with the EFL board. I'm coming over for that in person."
However, Rooney has said that Derby Council are working on buying the club's Pride Park ground from former owner Mel Morris. There has been speculation on whether buying the stadium has been a part of Kirchner's plans, but he himself has now confirmed this, saying that his takeover will not go ahead until it happens.
Again, on social media, he said: "I'm conditional that MM no longer owns the stadium. I'm not directly involved in those discussions, so I don't have a comment right now. That's the last hurdle though."
Speaking later to fans on Facebook he added: "The club runs out of money on Saturday, it is not a date in the future, it is Saturday. There are still a few hurdles that need to be overcome by then, specifically the stadium.
"Once [the takeover] is signed we can make decisions on season tickets and players. We can't sell season tickets for next year while we are in administration this year. It is in our best interests to sell those season tickets."
Derby County has been in administration since September 2021, and with 21 points deducted this season for accounting breaches, their relegation was announced after their loss to Queen's Park Rangers on April 18.
They have since been struggling to rise the ranks, but did win 2-0 to Blackpool on Saturday. For their final game this season they will play at home against Cardiff City, and will be in the third-tier since the 1980s.
Kirchner was previously interested in buying the club, but pulled back on his offer just before Christmas.
However, he re-entered the bid, and a spokesperson for Quantuma said that his offer was "the best deal for creditors and one which will secure the long-term future of the club."
Derby County are currently under a transfer embargo until the takeover has been completed. Only five players have been contracted for next season, but despite this Rooney is hopeful and is pressing ahead on recruitment.