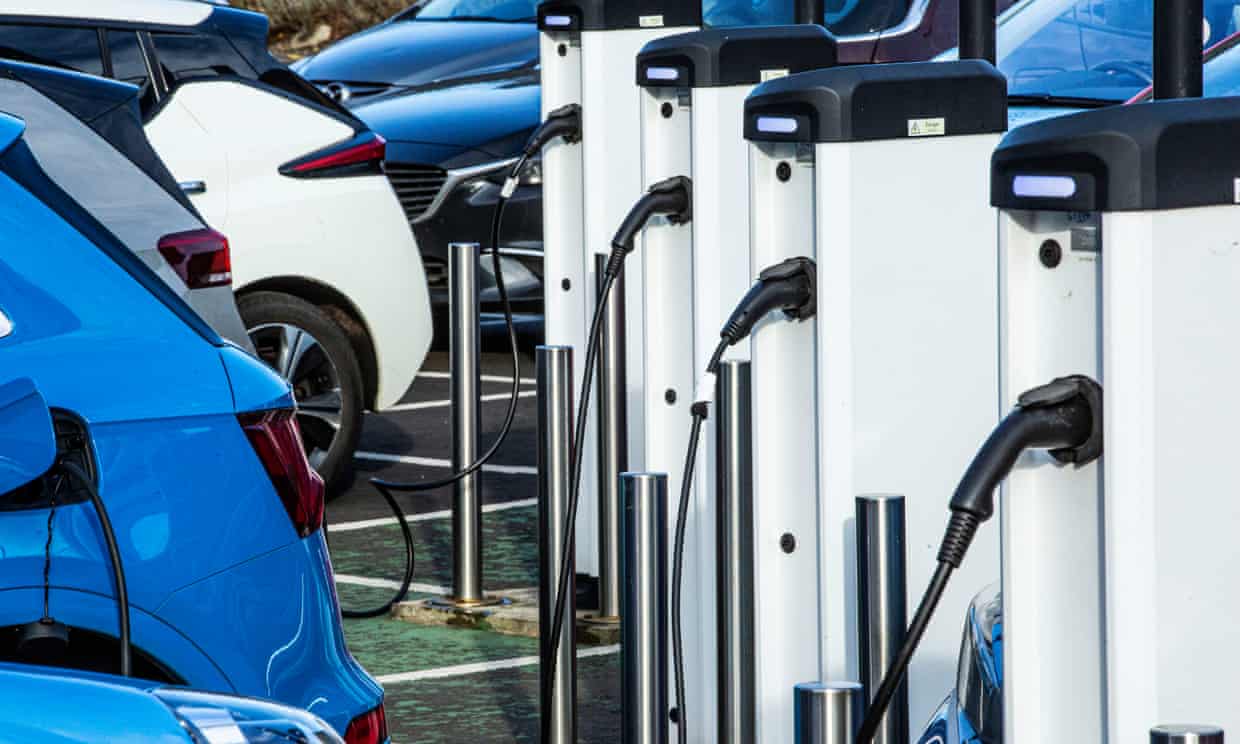 Image Sourced: The Guardian
Derbyshire County Council is hoping for Markham Vale to be the first in the county to have an all-electric vehicle charging site
Sustainable energy business GRIDSERVE wants to build the forecourt with charge points for electric cars, HGVs and buses.
The forecourt would be able to charge up to 30 electric cars at once, being placed just off the M1.
If the planning permission is granted, it could supply 25+ employment opportunities through design, engineering and construction.
GRIDSERVE CEO, Toddington Harper, said: "We are committed to delivering EV charging infrastructure that both enables the transition to net zero carbon transport, and excites drivers to make the transition to electric vehicles. The geographical distribution of EV charging across the UK is essential to usher in the mass market era of electric vehicles.
"This development would benefit the local community, and the wider UK as it reduces its reliance on fossil fuels. We are proud to have chosen the area of Markham Vale for this project and we hope the people across the region share our passion for delivering a cleaner, more sustainable future in the earliest possible timeframes."
Derbyshire County Council's Cabinet Member for Clean Growth and Regeneration, Councillor Tony King, said: "We welcome GRIDSERVE's interest in Markham Vale and if their proposal is granted planning permission, the new EV forecourt will help to give motorists the confidence to make the switch to an electric vehicle and move us closer to our target of helping to get 1,000 public facing electric vehicle charge points in place throughout the county by 2025.
"Decarbonising transport is one of our top priorities as part of our climate change strategy which aims to reduce emissions generated by the county council to net-zero by 2032 or sooner and help the rest of Derbyshire reduce carbon emissions generated within the county to net zero by 2050 or sooner."
GRIDSERVE is currently developing over 100 different forecourt sites with Markham Vale included. If permission goes ahead, they want to design the forecourt so that it operates on renewable resources such as solar panels and on-site battery storage to capture and store electricity.
The planning application has been submitted by Chesterfield Borough Council and awaits confirmation.